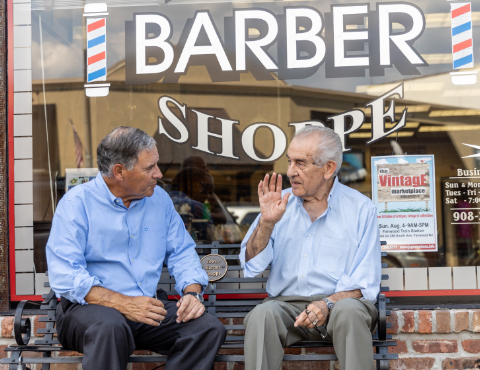 Assemblyman Jon M. Bramnick is an experienced lawyer, professor and dedicated public servant for the counties in New Jersey's 21st district. Assemblyman Bramnick was elected by his colleagues in November 2015 to serve his third term as the Assembly Minority Leader, making him the highest-ranking member of the Republican Caucus in the Assembly.
Assemblyman Bramnick's career in public service began over 30 years ago. Assemblyman Bramnick served on the Plainfield City Council. He was an assistant professor of business law at Rider University and an adjunct professor of business law at Rutgers University. Assemblyman Bramnick is also a partner in the law firm of Bramnick, Rodriguez, Grabas & Woodruff, based in Scotch Plains. He is a certified civil trial attorney and a frequent lecturer for both the New Jersey Institute for Continuing Legal Education and the American Association for Justice.
Assemblyman Bramnick holds a B.A. in political science from Syracuse University, where he was elected to Phi Beta Kappa. He also holds a J.D. from Hofstra University's School of Law. He resides in Westfield with his wife Patricia and has two grown children, Brent and Abigail.
Assemblyman Bramnick has been honored with:
The Legislator of the Year Award
From the New Jersey Conference of Mayors and the New Jersey Chamber of Commerce
The James J. McLaughlin Award
From the Bar Association, presented to a lawyer who has demonstrated civility, legal competence, and professionalism
The Hospital Association Assemblyman of the Year Award
The Guardian of Small Business Award
From the National Federation of Independent Business
"Funniest Lawyer in New Jersey"
After winning contests sponsored by the New Jersey State Bar Association (NJSBA) at Rascals Comedy Club
The YMCA Award
The Robert B. Meyner Award
From the Bar Association
Plainfield Highschool Hall of Fame
Inspirational Professor of the Year
From Rutgers University